Bridesmaids
Have you ever seen such a beautiful group of girls? Neither have we. That wasn't the only thing we looked for when picking the bridesmaids though, read on to find out what makes each of these gorgeous girls so seriously special.

Anne Narter
As Melissa's oldest and best friend, it was only natural that she would be her Maid of Honor. Anne and Melissa have been as close as sisters since the day they met 18 years ago in the 7th grade and will likely stay that way for life. Anne's forte for fashion and style will insure that all of the beautiful girls below will look gorgeous in whatever Bridesmaids gowns she picks. No pink tafetta allowed.

Ashley Siegel
Ashley is the younger sister of Melissa's dearest friend Lindsay. Ashley is also like a younger sister to Melissa, and the two have grown very close over the years. Ashley is the hair maven. She will likely be following Melissa with a bottle of hairspray and bobby-pins the entire weekend. Melissa will make it up to her when Ashley marries Robby's friend and groomsman Tommy one day in the not so distant future.

Mia Santi
Mia and Melissa met 8 years ago when Mia dated Robby's brother Danny and they have remained very close ever since. Mia is the sweetest girl you will ever meet and will be acting as a sort of Co-Maid of Honor. (Assistant to the Maid of Honor, as we'd like to say.) Mia, always a calm voice of reason, will be ready with a glass of champagne to calm Melissa if and when necessary.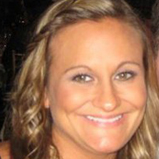 Chrissy Moss
Chrissy is Melissa's surprise bridesmaid! Chrissy and Melissa have gotten very close over the last couple years and Melissa thought it was only natural she would stand in her wedding as her favorite cousin-in-law! Beautiful super-mommy to the infamous Austin and Carter, Chrissy is a wonderful mom and friend. Melissa will look to Chrissy for mommy advice when she makes rugrats of her own.

Lindsay Hanish
Lindsay is Melissa's voice of reason and most trusted confidant. During the last 18 years they have been friends, Lindsay and Melissa have been on countless adventures including multiple vacations and road trips. If you want a good Melissa story, you'd be very hard pressed to find anyone with better ones than Lindsay. Lindsay will be there with a tissue and a firm voice when Melissa starts crying uncontrollably over something silly.

Nicole McQueen
Nicole is Melissa's cousin and Marisa's older sister. The embodiment of brains and beauty, Nicole is truly a one of a kind person. Although only mere months older than Melissa, she has an air of maturity and intelligence that will make you think she has traveled the world 5 times over. A sensitive and genuine soul, look for Nicole to be teary eyed at the mention of anything sentimental. Melissa will run to Nicole for warm and loving hugs when she starts getting stressed.

Marisa Moss
Marisa (or Mini) as she is more appropriately known, is Melissa's cousin and close friend. Don't let her Victoria's Secret Angel exterior fool you, Mini is always bursting with funny stories, and is literally the most adventurous and entertaining person you will ever meet. Mini will tell you like it is with no apologies. Look for Marisa carrying her little deer-like Chihuahua Shyla under her arm. Shyla is the only canine on the wedding guest list.

Rebecca Siegel
Lastly (but only alphabetically) is Rebecca, more affectionately known as "Buni". Buni is Robby's only sister. Buni is the essential free spirit. Independent, talented, beautiful and passionate, there is nothing she can't do. Melissa couldn't love her biological sister more than she loves Rebecca. Look for Rebecca with flowers in her hair and smile on her face. Melissa will count on Rebecca to be there as only a real sister could.